Forgot administrator password windows 7 no reset disk. Forgot Windows 7 Password with No Reset Disk, How to Reset 2019-01-25
forgot administrator password windows 7 no reset disk
Friday, January 25, 2019 3:26:14 PM
Rod
Forgot Windows 7 Admin Password and No Reset Disk?
Top 3 Ways to Reset Windows 7 Password without Disk The easiest way to reset a forgotten Windows password is to use a previously-created password reset disk. How to Reset Windows 7 Password Reset Disk Power on the computer and the Windows 7 should start. Step 5: Type in the command: syslinux. No, Rahul, it should not ask for password before suggesting the recovery. Let's see how this works. Choose a device to burn to. To create this article, 16 people, some anonymous, worked to edit and improve it over time.
Next
6 Tips for Windows 7 Administrator Password Reset without CD or Disk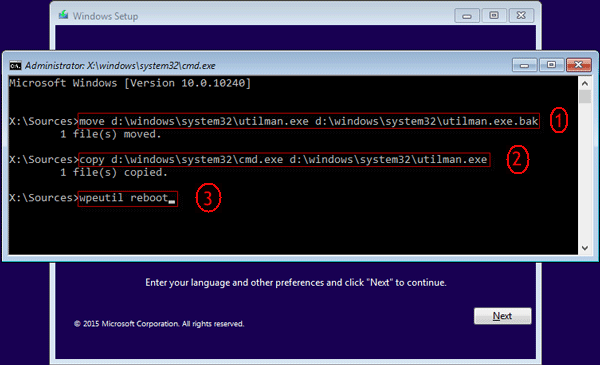 I am not a tech person at all and followed your instruction to the letter. Are you using Windows 7 and unfortunately forgot administrator password? You can do this via. It will display all user accounts on your Windows 7. When Windows 7 compute successfully boots from reset disk, you would see Windows Password Genius program. In addition, you need to keep your patience during this Windows 7 password reset process. Step 3: Remove forgotten password for Windows 7 account When it boots up, you'll get a window like the screenshot below.
Next
Reset Windows 7 Password Without Password Reset Disk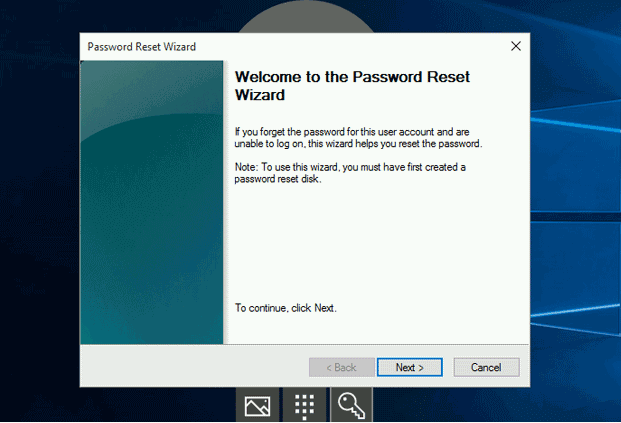 When I corrected that error, everything went according to plan. And remember to set a password hint, or create a password reset disk, in case of forgetting it. Step 2: Create a Windows password reset disk. Actually, when you add a password to computer, the first thing you should do is creating a reset disk in case of forgetting your password. Rename this file to sethc. Type your new password and retype it to confirm.
Next
Forgot Windows 7 Admin Password No Reset Disk

I will tell my friends about it! But if you are a little more daring and you have some confidence in your abilities, then you can try any one of the other three methods. Actually things have not gone so badly as you think at that moment. You will not be able to access all the data on your computer. If I forgot my Windows 7 admin password, what should I do? Today when she powered it up, guess what? You can now exit the command prompt, switch the user and login to your locked user account using this recovered password. You should now be able to see several Windows partitions that the software has identified on your hard drive. However, surprise always happens around the corner. Step 2: Get to Command Prompt.
Next
Reset Windows 7 Password Without Password Reset Disk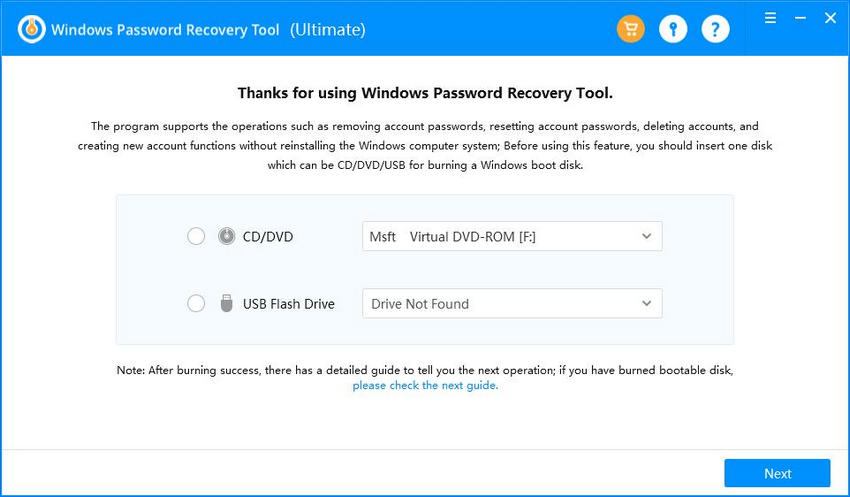 If you want to recover longer password with characters, you have to choose more advanced tool. Step 5: Reset with Spower Windows password reset program. Remove Windows 7 forgotten password or create a new account for Windows 7. Editor Note: All the methods shared in this tutorial are fair enough to. This is one of effective methods for Windows 7 forgotten administrator password reset.
Next
I Forgot My Windows 7 Administrator Password, How to Log in?
Slideshare uses cookies to improve functionality and performance, and to provide you with relevant advertising. If you continue browsing the site, you agree to the use of cookies on this website. The command prompt opens without getting logged into the system. Type in the command: net user , and then press Enter key to run it. About one or two seconds later, unknown administrator password becomes blank.
Next
Forgot Windows 7 Admin Password No Reset Disk
Kinda scary that it works as well as it does! Second, create Windows 7 administrator password reset disk with software and burning drive. Type net user and then hit Enter. Tip 2: Windows 7 admin password reset from Computer Manage If you have login to system, you also can reset Windows 7 password from Computer Manage. Step 8: Start or restart your locked Windows 7 computer. The password forgotten account should be removed in a few seconds without losing a single document.
Next
[SOLVED] Forgotten Windows 7 Password Without Reset Disk?
Last night, my wife decided she needed a password for her computer this is after using it for 2 years without a password. Windows 7 administrator password will be successfully erased instantly. However, each of them adopts different techniques so the time varies. When the password reset disk is done burning, remove it and plug it into the password-forgotten Windows 7 computer. Then the computer starts in safe mode with command prompt. What this will do is to completely wipe whatever password you have set for that user account.
Next