Brute force password list download. Large Password Lists: Password Cracking Dictionary's Download For Free 2019-05-01
brute force password list download
Wednesday, May 01, 2019 3:28:34 AM
Mathew
Password Brute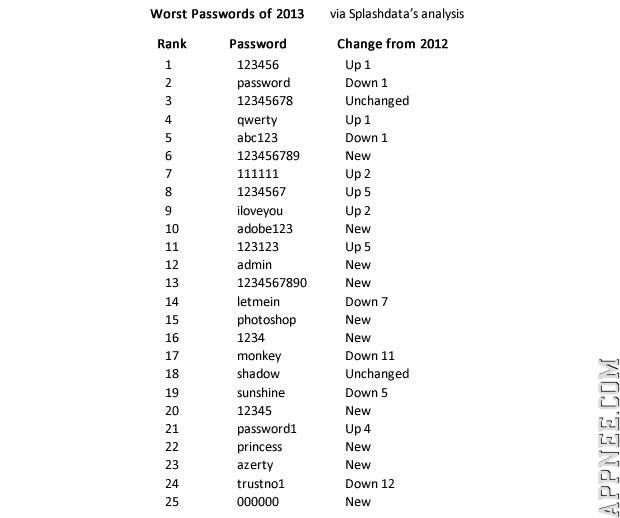 Popular tools for brute-force attacks Aircrack-ng I am sure you already know about Aircrack-ng tool. It also contains every word in the Wikipedia databases pages-articles, retrieved 2010, all languages as well as lots of books from Project Gutenberg. You tpyically use a character set common on the keyboards of the language used to type the passwords, or you can used a reduced set like alphanumneric plus a few symbols. Full run through list v. Suppose you want to crack passwords of a few email accounts simultaneously. Download Rainbow Crack and read more about this tool from this link: Cain and Abel I am sure you have already heard the name of this password-cracking tool.
Next
Wordlist Brute Force Attack,Word List Downloads,WordList password
It takes a reverse approach in password cracking. After computation, results are stored in the rainbow table. I f you are running Kali Linux this will already be pre-installed for everyone else you can install it by typing. If there are any more you would like me to show you or you have some feed back for me please leave a comment below. I have a Linux adapter I am working with and have forgotten the password. It normally gains access to these hashes from directories, network servers, or domain controllers. So lets fire up hydra with our rockyou word list and run this command hydra -t 4 -V -f -l administrator -P rockyou.
Next
How are password lists for brute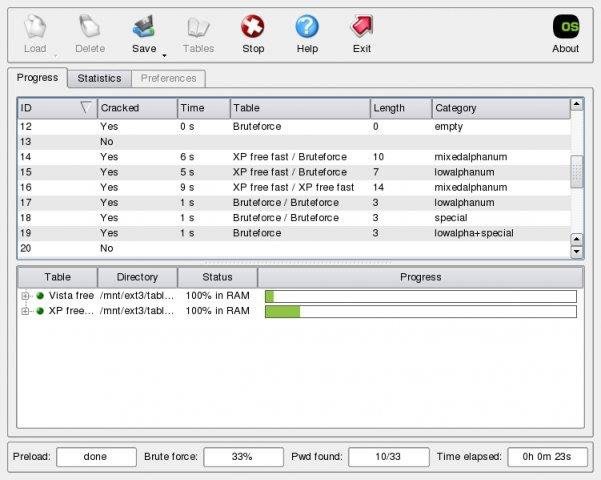 Guides and tutorials are welcome here as long as they are suitably complex and most importantly legal! And as always if you have any good resources or tools to add — do mention them in the comments. You can download these tables and use for your password cracking processes. Not the answer you're looking for? It also contains every word in the Wikipedia databases pages-articles, retrieved 2010, all languages as well as lots of books from. But they basically parse files and web pages for words and generate password lists based on the words found. Such tools are used in password guessing attacks, for example, trying to. Brute-force attacks can also be used to discover hidden pages and content in a web application. If you are running Kali you will already have a whole bunch of word lists for you to use, just type locate wordlist in a terminal to find their location.
Next
How are password lists for brute
For cracking passwords, it uses Windows workstations, network servers, primary domain controllers, and Active Directory. In penetration testing, it is used to check the security of an application. Where you can ignore certain strings and have it only run through combos that have a particular character in a particular place, and all that. Extracted data will be available in form that is compatible with L0phtcrack. The cybersecurity attacks are restricted by elements such as internet bandwidth, security measures, and possible discovery by the victim.
Next
Dictionary Assassin 2.0
If your password used only the 26 lowercase letters from the alphabet, the four-digit password would have 26 the the fourth powe, or 456,000 password combinations. Do they have to change their password often? Download John the Ripper from this link: Rainbow Crack Rainbow Crack is also a popular brute-forcing tool used for password cracking. Here are the results of cracking and password hash leaks with the list. L0phtcrack L0phtCrack is a password auditing and recovery application originally produced by Mudge from L0pht Heavy Industries. Yet it is still the easiest to use password auditing and recovery software available. This attack is best when you have offline access to data.
Next
Wordlists for Password Cracking and Other Brute Force Resources
This tool is now open source and you can download the source code. In this way, it can find hidden pages on any website. It does not make brute-force impossible but it makes brute-force difficult. Unofficial Alternate 12 Dicts Package The Unofficial Alternate 12 Dicts Package contains almost all the information in the official 12Dicts package but in a different format as well as a good deal of additional information. Now Tamper Data is open click Start Tamper and it will proxy all your Firefox traffic through Tamper Data allowing us to capture the login request. He likes to find vulnerabilities in websites and playing computer games in his free time.
Next
How are password lists for brute
It guess password through applying different permutations or by using a dictionary. It helps in reducing the time in performing the attack. However, a sequence of mistyped commands or incorrect login responses with attempts to recover or reuse them can be a signs of brute-force intrusion attempts. The other quality of this tool is very useful and it is about the easy adding of the new modules. Brute force attacks would be impossible for an individual to try manually, which is why a number of popular programs have appeared over the years that, while having legitimate purposes, can easily be turned to illicit use. Its address changes quite frequently. Introduction To be clear, while this is a tutorial for how to create a password brute-forcer, I am not condoning hacking into anyone's systems or accounts.
Next
CrackStation's Password Cracking Dictionary (Pay what you want!)
This free password-cracking software was initially developed for Unix systems. It is worth to mention that some virus scanners detect it as malware. Cracking modern 256-bit encryption requires taking a lot of things into account: The complexity of the key or password, computing power, and even have to be considered when estimating the time it will take to crack a password or encryption key. I too forgot how to calculate that, and if I remember correctly from the info I then got — add up all the characters in use, and multiply that number by itself for a 2-character key; for a third character you use each of the previously generated combos alongside each character again, and so on. Hydra was actually developed for penetration testing, although it has become very popular in the hacking underworld. It is every hacker must-have tool. It claims to crack around 10 million passwords per second on a good computer.
Next